Porto Street Art scene has been flourishing in the last few years. Street artists like Vhils, Hazul, Costah, Lara Luís, Miguel Januário, Chei Krew, Mesk, and others turned the city around! Before, the City Hall and its administration didn't appreciate this type of artistic expression and drawings would be immediately painted over. But due to the persistence of these persons and different artistic groups, things improved!
Now you can actually explore the streets of Porto and find beautiful works and pieces everywhere!
Both the old historical medieval lanes as the lavish and bohemian neighborhoods have a little mark of the changes of politics. This is also part of our heritage and we should embrace it…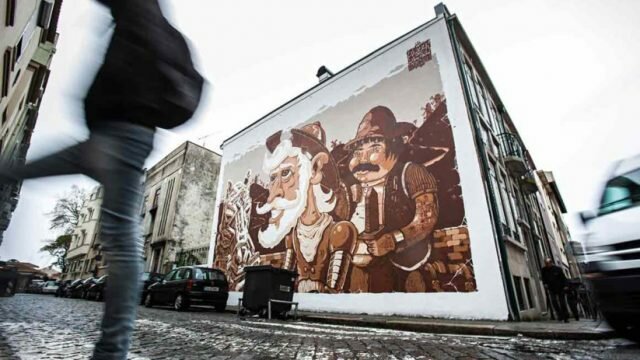 AtWill´s Street Art tour will change your perspective about life in the modern era in Porto, so join us! We will make sure you leave town with a better understanding of past, present, and future of Porto!