Forget about Spain, France, Italy… Portugal is now one of the best countries for wine tasting! Cheaper and full of charm, the country produces different wines in each of its region. Alentejo has fresh white wines, Setubal has the greatest Moscatel, Minho has the sparkling young Vinho Verde, Douro has the world-famous Porto wine… It is a paradise for wine-lovers!
Once in Porto, you will have the chance to try many different kinds of wine! In our Porto Food Tour, you will have the best petiscos (small portions of food) together with different drinks, including three kinds of wine that you can only find in this region!
Learn more about it here:
Vinho Verde
Vinho Verde is fresh, vibrant and youthful, released 3-6 months after harvest. It is fizzy, easy to drink and goes really well with light meals, like fish and salads. Vinho Verde can be white, red, rosé or sparkling, being white Vinho Verde the most famous one.

The Vinho Verde wine region is located near the Spanish border, in the north of Porto. It is the largest wine-producing area in Portugal, spreading across 34000 hectares – roughly 8% of the country's land surface! This region is divided in nine sub-regions: Amarante, Ave, Baião, Basto, Cávado, Lima, Monção e Melgaço, Paiva and Sousa. Thanks to mild temperatudes and rich water supply, the granitic soils are ideal for the production of white wine!
---
Espadal
Espadal is a grape caste that makes ligh-red wines, a bit acid in flavor and smell. Espadal is popularly known as "Red wine of the poor", but this designation doesn't make justice to it! With is beautiful salmon color, Espadal has a lively and seductive aroma, with the sense of wild fruits. It needs to be served chilled!
This wine also comes from the Minho Region. Due to its proximity to the Spanish border, it is made in Galizia too, being known as Rías Baixas wine.
---
Port wine
Once in Porto, of couse you will visit a wine cellar to learn all about Port wine! The visits usually end up with a tasting, and for some that is the best part!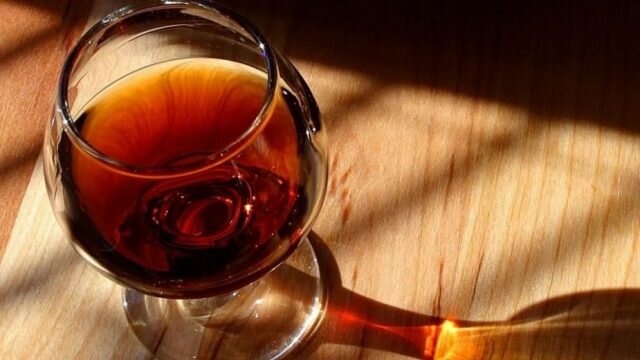 The Douro region is located in the north of Portugal and it extends from Porto to the eastern border of Portugal, all the way to Spain. It is divided into three sub-regions: Douro Superior, Alto Corgo and Baixo Corgo. Said to be the oldest wine region in the world, dating back to 1756, it is recognized by UNESCO as World Heritage listed territory.
---
If you want to explore Porto with a local guide and end your tour with a visit to a wine cellar, choose our Ancient Ribeira Tour! But if you want to try local food and drinks, then Porto Food Tour is the experience for you ;)